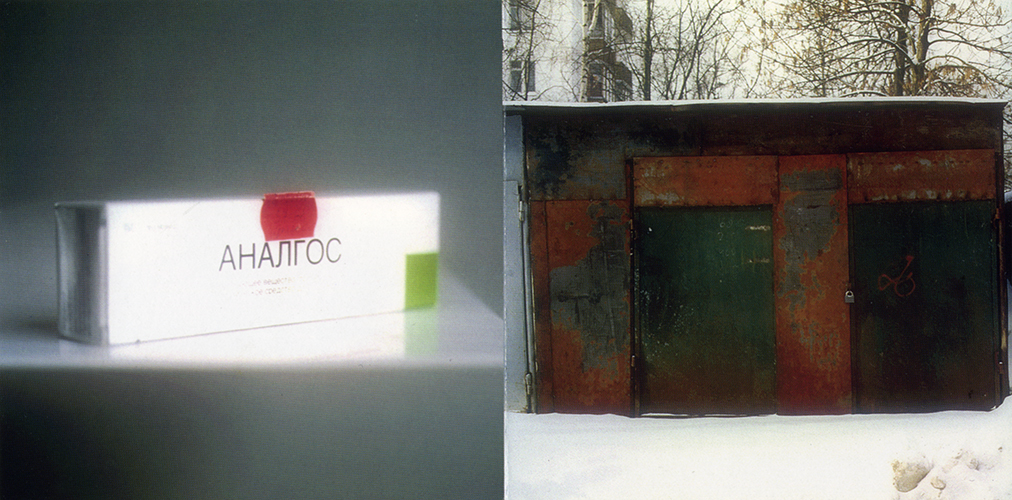 Outside of his native Russia, Alexei Borisov is probably best known as a live performer with a sound and visual style that make his performances transcend the usual gig situation and resemble Beckett-style absurd theatre. Perhaps the most appropriate term for their soundtrack would be "live collage", often based on domestic or everyday material – "found sounds" and home recordings of all sorts. They include field recordings of arbitrary soundscapes and conversations, mostly done diary-style with a cheap dictaphone, Borisov reciting his automatic writing-type lyrics, snippets of music from the radio, separate instrument tracks recorded for his other projects, solo playing on various instruments in a sleepwalking style or "blindfolded", as he has described his working (anti-)method with computers. The elements are mixed and cut up through effects in a manner which remotely resembles dj'ing with its sharp timing – Borisov's long experience as a live dj can be felt – or a manual telephone operator turning his work at a switchboard into poetry, as David Keenan noted in The Wire: "The whole is rent with fuzzy, intercepted conversations that sound like archived wiretaps".
"Before the Evroremont" was recorded live at Helsinki's Avanto Festival in 2001.
For the concert and the cd cover Borisov asked the Finnish photographer Anne Hämäläinen to contribute her visuals documenting Moscow's home interiors, suburban backyards and their inhabitants "before the evroremont", which was the working title of her photographic book "Romance" published in 2004. Below is a reconstruction of the slide show:
Evroremont, or "euro-renovation", was one of the most common Russian neologisms of the 90's, originally meaning the widespread practice of replacing entire Soviet-style home decors (furniture, wallpapers etc.) with new, IKEA-type "pan-European" interiors, as if in step with the complete change of the societal order.

(The Sound Projector, UK)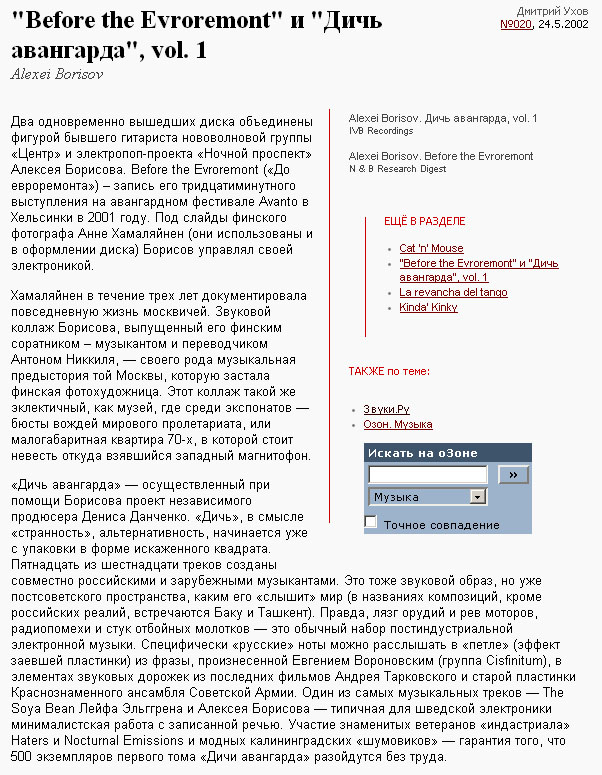 (Dmitri Oukhov, Ezhenedelnyi zhurnal, 24.5.2002, Russia)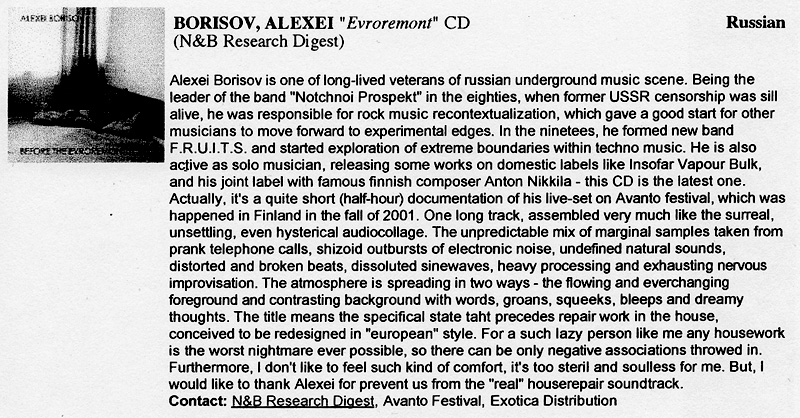 (Dmitri Vasilyev, Independent Electronic Music, 1.7.2002, Russia)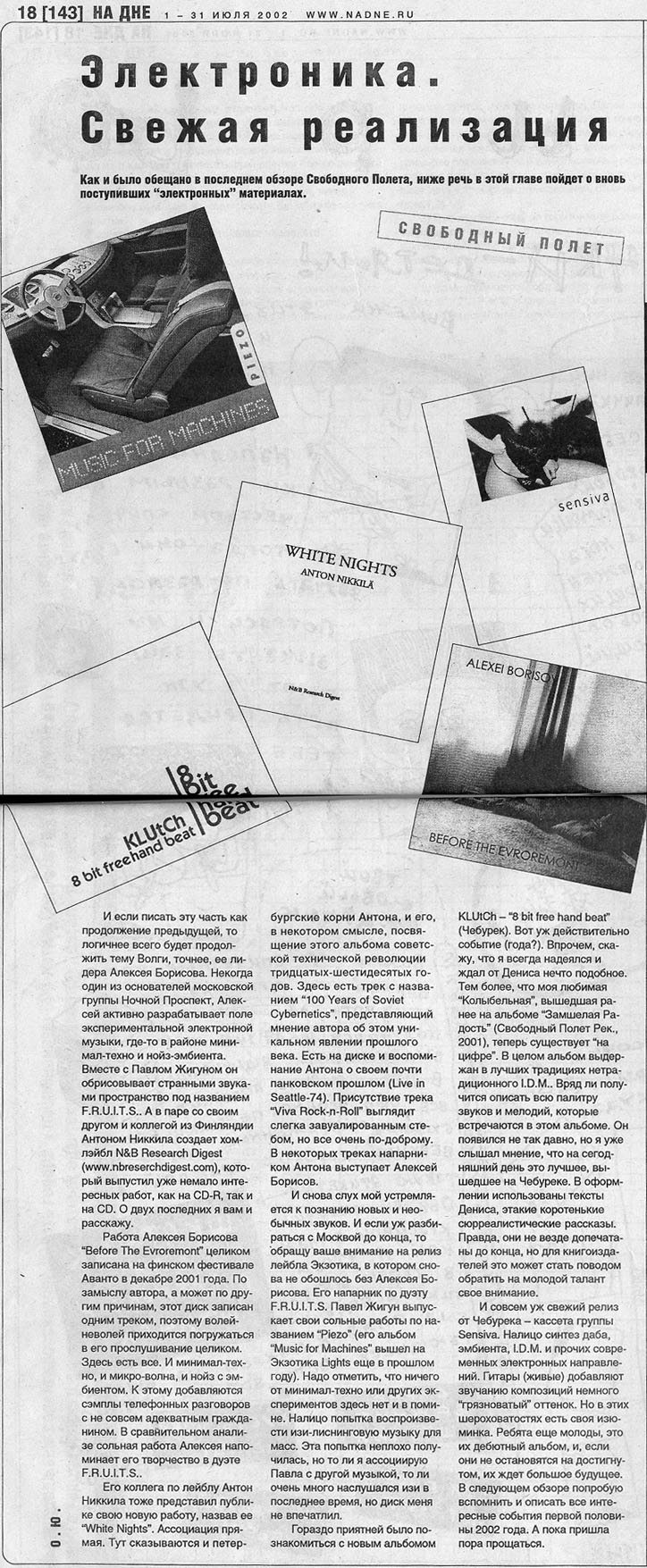 (Oleg Yurchenko, Na dne 18 (143), July 2002, Russia)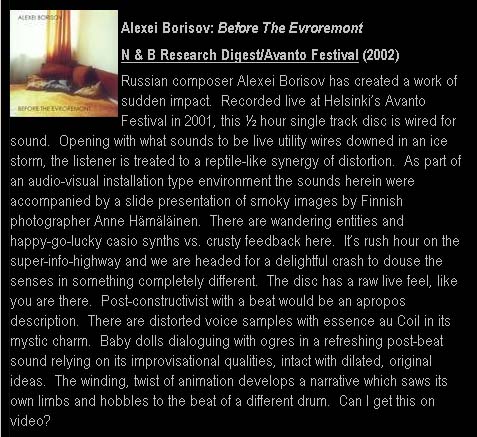 (TJ Norris, SoundVision, July 2002, USA)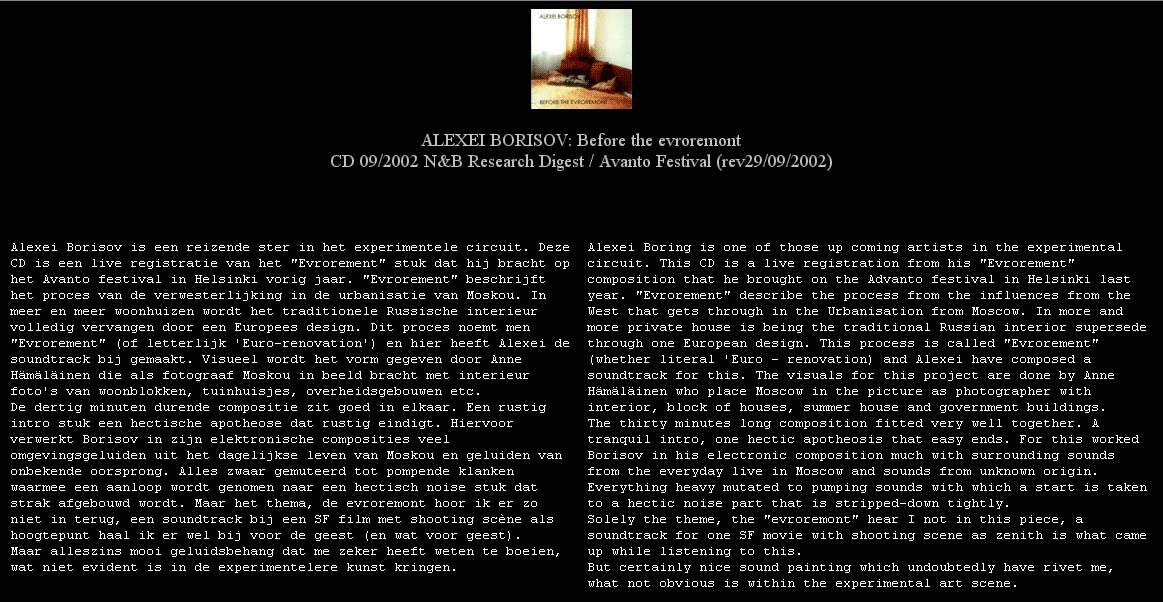 (L'entrepot, 29.9.2002, Belgium)
(David Keenan, The Wire 224, October 2002, UK)

(Ive Stevenheydens, Tijd, Belgium)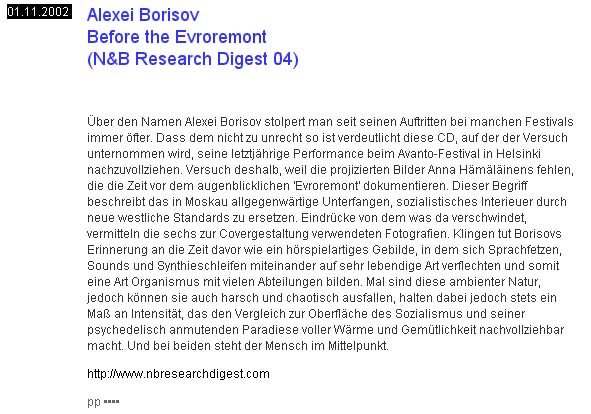 (Paul Paulun, De-bug, Germany)

( FluxEuropa, UK)

(D-Side, France)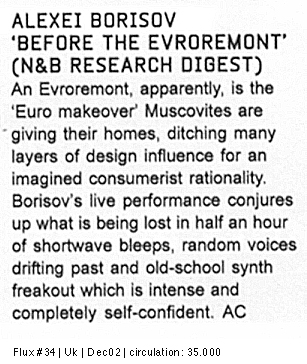 (Andy Chapple, Flux Magazine, UK)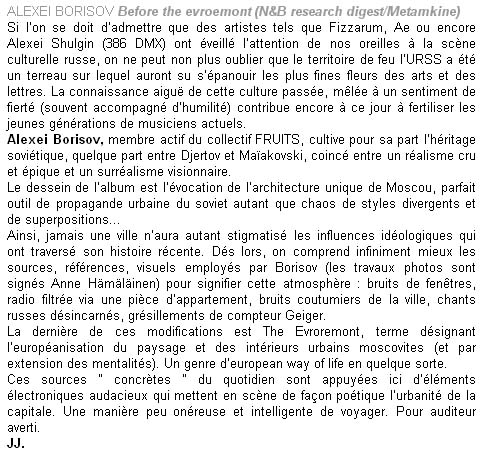 (Julien Jaffré, Jadeweb, December 2002, France)

(Pavel Klusák, His Voice, Czech Republic)

(Mute Musikkmagasin, Norway)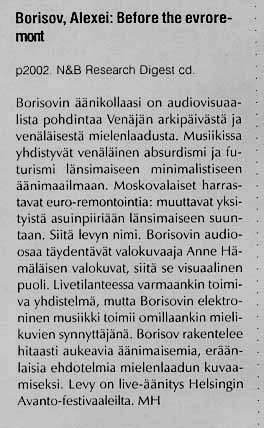 (Mikko Hietaharju, Aksentti 8/2002, Finland)

(3/4 Revue, Slovakia)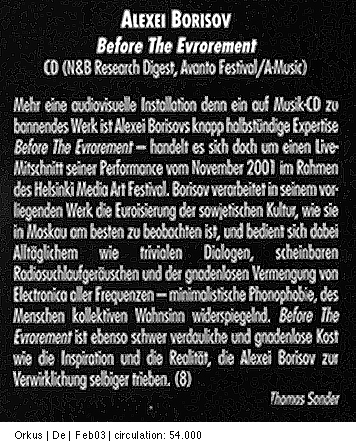 (Orkus, Germany)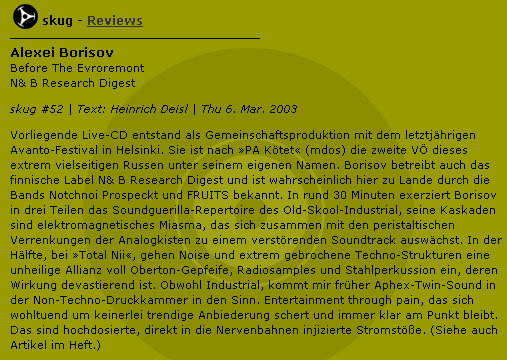 (Skug, Austria)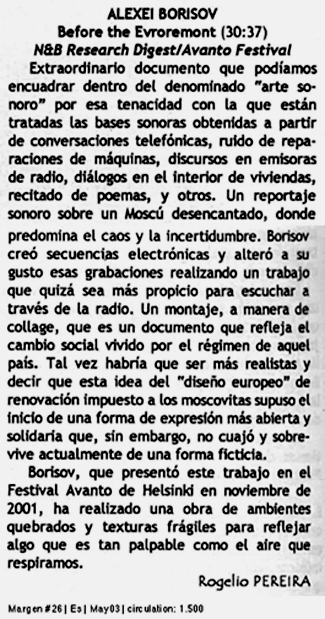 (Margen, Spain)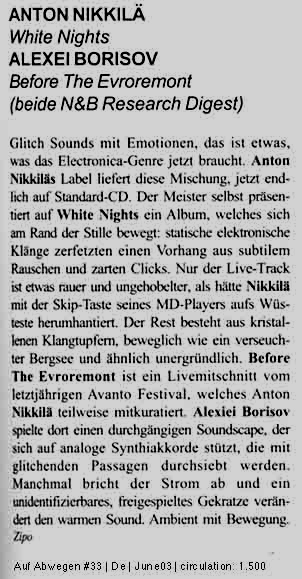 (Till Kniola, Auf Abwegen, Germany)

(Denis Boyer, Fear Drop, France)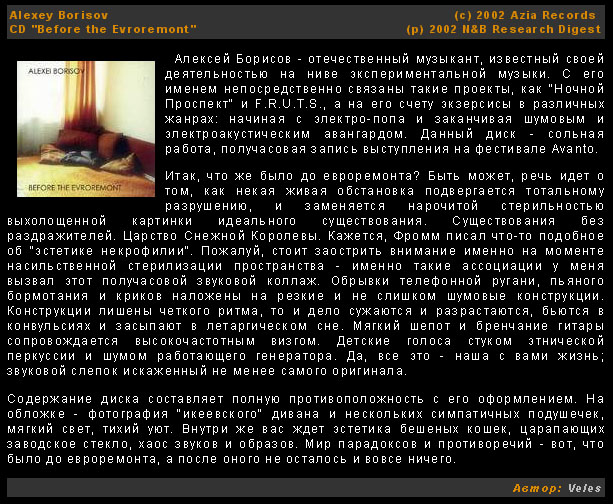 (Veles, Sol Ater, 26.8.2004, Russia)